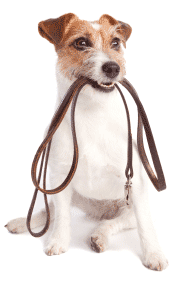 Wholesale Pet Collars & Leashes
PetzBest™ Pet Products
Looking for wholesale leashes? You've come to the right place. We provide high quality wholesale dog leashes and collars in a wide variety of sizes, colors and styles.
PetzBest is a manufacturer of pet products, selling exclusively to wholesalers and distributors. Overseas manufacturing combined with US-based warehousing provide the perfect combination of fast service and the lowest possible manufacturing prices!

PetzBest™ Manufactures:
PetzBest™ Products Sell
With brands like Attractapup™ and JellyGear™, along with our Eco-Pals™ line of collars and leashes, PetzBest™ has everything a pet owner could need for their furry friends. Affordable, high quality products in attractive packaging make PetzBest™ the name to trust — and the premier manufacturer of pet supplies and merchandise.
Packaging
PetzBest™ products are eye-catching and really stand out on shelves. As a brand people know and trust, every PetzBest™ product creates a loyal consumer. Our product development team strives to deliver truly marketable pet products and supplies to every client.
Manufacturing
PetzBest™ owns and operates a vertically integrated factory in China. Because the experts at PetzBest™ supervise the entire production process from product development, to manufacturing — PetzBest™ even makes its own webbing — to packaging, to delivery, PetzBest™ guarantees all clients the best value on pet products and merchandise, anywhere.
Quality
PetzBest™ offers only the Best! PetzBest™ sells only the highest quality items, like heavyweight nylon webbing collars and leashes made with box- and X-sewn construction that last for years. PetzBest™ consumers find premium quality puppy training pads by Attractapup™ functional, consistent and priced just right.
PetzBest™ experts operate each factory and supervise all manufacturing processes to ensure the highest safety standards and levels of quality control.
Price
As a manufacturer, PetzBest™ seeks to bring great pet products to all its customers at affordable prices. With an intimate knowledge of manufacturing and a high sensitivity to our buyers' pricing concerns, PetzBest™'s vertically integrated manufacturing operation means more savings for PetzBest™ customers with pet merchandise at low prices (in a minimum order quantity of 250 units.) PetzBest™ aims to offer flexible pricing based on our various customers' needs, and since PetzBest™ doesn't sell pet products, accessories or supplies directly to any individual customers, the PetzBest™ prices are always better than wholesale...they're direct from the PetzBest™-owned vertical manufacturing plant!
Delivery
The manufacturing specialists at PetzBest™ know that wholesalers' and distributors' customers expect to have the pet products they need available to them and in stock. As a manufacturer, quick consumer delivery and consistent availability of inventory are the keys to a healthy supply chain. This is why PetzBest™ warehouses its products in the United States and ships buyers' pet products same-day, with rush delivery available.
The PetzBest™ Difference
One of the most trusted names in pet product manufacturing, PetzBest™ has over half of a century of experience in vertical supply chain integration, providing wholesalers and distributors with unbeatable prices and impressive availability of a wide range of pet supplies, accessories and products. The experts at PetzBest™ know that every client has the option of working with many manufacturers, so to earn and keep PetzBest™ clients' business, the teams here continues to offer top of the line, customizable dog and cat collars, leashes, training pads and the highest-quality organic cotton and earth-friendly pet products available. PetzBest™ goes beyond attractive packaging and a trustworthy name and manufactures and distributes top-quality pet products and merchandise reach customers' shelves quickly and at the lowest available prices. The PetzBest™ difference comes from the care PetzBest™ takes in developing its product line and keeping it available for every customer. Every man's best friends deserve PetzBest™.
If you need wholesale dog leashes and pet collars, call Petzbest today!
Related Reading: Different Types of Dog Leashes for Different Types of Dogs | Wholesale Leashes | Branding With Private Labels | Creating a Great Wholesale Product Brand | Tips for Creating Private Labels | Branding For Your Small Business | Popular Selling Dog Collars | Getting the right gear for your Dog | Blog