For any private label company, one thing is more important than all other things when looking to increase sales. Of course, you need a high-quality and aesthetically pleasing products, but that is not enough. You will only sell limited items if you do not market your products well. What is the point of promoting a beautiful product that no one wants? Your product can function perfectly, be affordable, and be marketed well, but that does not mean it will sell.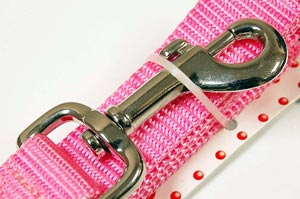 The most important thing a person can do when creating or expanding a private label is market research. This research needs to be extensive and complete. Through knowing the market, you can tailor your products to pick up on trends and what is selling well. If you are starting a private label for pet collars and leashes, you should know the ins and outs of the industry. More specifically, what collars and leashes sold well and which ones didn't sell at all.
For instance, many economic forecasters expect the pet product industry to exceed $60 billion dollars world-wide. With each year, customers are putting more of that money into natural and organic options (both food and products). Owners are also looking for humane ways to take their pets on walks, which means metal leashes and choke chains do not sell well in recent years.
Knowing your market prior to ordering wholesale dog leashes and wholesale pet collars will ensure that your private label products will sell. Regardless of your industry, do your homework.