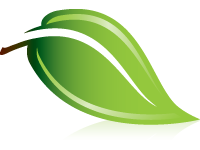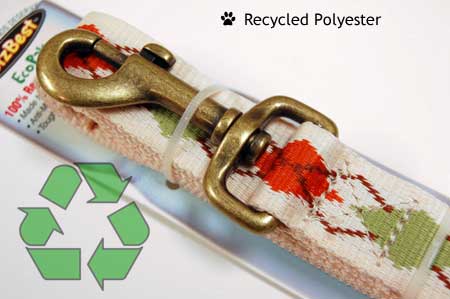 The pet product development and manufacturing professionals at PetzBest™ strive to offer the highest quality pet items at the lowest prices. Since PetzBest™ customers and their furry friends are of the most importance, PetzBest™ also provides some of the most ecologically-friendly pet products on the market today. From organic cotton and bamboo collars to recycled polyester leashes and harnesses, to pet supplies and products that use only earth-friendly dyes and fibers, the pet experts at PetzBest want what is best for everyone's pets — and the environment. All of the PetzBest™ eco-friendly pet accessories are not only easy on the environment, they are durable, long-lasting and always in style.
To make it even easier to shop green, the web experts at PetzBest™ have redesigned the PetzBest™ site and incorporated an easy-to-spot green leaf

that denotes all of the PetzBest™ all-natural and eco-friendly products and supplies. PetzBest™ continues to expand its product lines to bring each customers and their pets the very best in pet supplies, accessories and products.
The PetzBest™ professionals are constantly looking to reduce the carbon footprint of the company while improving PetzBest™ customers' experience, so in a continued effort to make the planet a greener place, PetzBest™ hosts its website on a 100% wind-powered server.