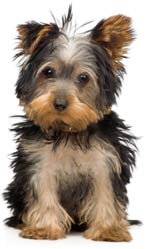 PetzBest™ is the premier manufacturer of pet products, accessories and supplies offering better-than-wholesale pricing for pet product distributors, catalog houses and web-based pet shop retail enterprises. Balancing overseas production with US-based warehousing, PetzBest™ is the top name in pet supply manufacturing providing only high quality products at cost-effective prices in attractive and eco-friendly packaging.
Do you want to stock the Best pet merchandise? At PetzBest.com we've redesigned our site to make it fast and easy for our clients to generate an inquiry. Just add any pet supplies and accessories you like to your inquiry by clicking "add to inquiry" and then submit the form to the PetzBest™ sales team. A PetzBest™ specialist will contact you shortly to discuss pricing, delivery and availability.
PetzBest.com is designed with the user in mind. Please navigate our site by accessing the menu on the left. Generating inquiries is as easy as the click of a button. You can also email us or call us at (516) 575-4272, Monday-Friday, 10am-6pm. We look forward to answering any of your questions.
As a manufacturer, we do not sell pet products, accessories or supplies to individual customers. However we are happy to respond to any inquiries our buyers have, whether it be about our pet supplies, pricing or delivery.
The characters you copied from the image are incorrect. Please try again.