As awareness of global warming spreads, more people are trying to do their part to reduce carbon footprints. This manifests itself in large and small ways. Some people ditch their cars for human powered vehicles and public transportation, while others alter their shopping habits. Shoppers look for products that are sustainably made, meaning recycled materials and low energy manufacturing processes.
At Petzbest, we want pets and pet owners to have environmentally friendly products. We design and sell organic and recycle pet collars and leashes. Recycled nylon pet collars are made with materials from post-industrial waste fibers, waste from weaving mills, and yarn that is collected from spinning factories. These materials are processed and turned into reusable nylon fibers.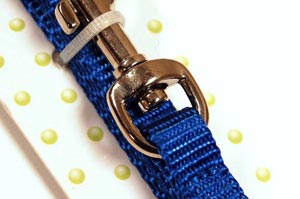 Organic cotton is grown in ways that cause only moderate impacts on the environment. By using organic production methods, it is possible for the soil to maintain fertility. Organic cotton growers use fewer toxins when caring for the crops. Organic cotton must meet guidelines set forth by the U.S.D.A.
When shopping with us for wholesale pet collars and wholesale leashes, you can trust in our commitment to bring environmentally friendly products to our pets and pet lovers.