There are many different ways to market a good or product. Private labeling is a business technique that allows retailers to purchase products from various wholesalers, and market that product under their own brand. Popular "store brand" items are a great example of private label goods. When creating a private label, it is best to maintain a small and consistent product line, in order to maximize profits.
Private labels became popular after the 1980's recession, which was a time that forced many consumers to give up pricey name brand items. In effort to increase sales, retailers began to market private label goods, which offered similar products for less money. People realized that they could purchase a private label product for a fraction of the cost of a name brand good, with a similar taste or quality, and so they began to solely invest in these brands.
Private label retailers are most successful when they sell a good product, with a flashy brand. Most private label brands will focus on one specific type of item, whether it is cereals brands, or a small clothing line. This helps the private labels stay focused, concise, and effective. There are three main factors that determine the success for a small private label: competitive price, strong market program, and the correct product. Every private label good has to have large sales potential; otherwise, retailers will loss interest in the item. Each manufacturer has to guarantee that their quality is as good or better than the leading brand name, or else they wont be successful. Small manufactures are also more successful when they assume responsibility for their product. Many manufactures will put contact information on their product, so that people can call in with questions, comments, or complaints.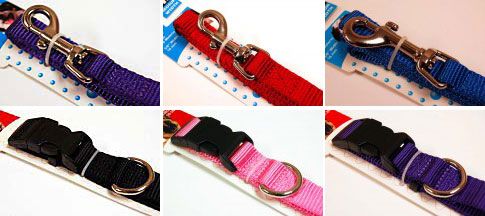 A great example of private label brands can be found in the pet apparel industry. Wholesale pet leashes and collars are typically private label goods. You can find a wide array of pet leashes and collars that are much more affordable than a name brand item. Standard, retractable, and adjustable leashes are often being manufactured in bulk, and adorned with then name of the retailer, instead of a private brand.
If you are interested in learning more about private labels, it is best to contact a local professional for more information. There is also a wealth of online information that can help walk you through design a successful private label.
Related Reading