A lot goes into purchasing wholesale dog leashes. There are different types and brands to consider. Pet collars come in three particular styles: regular collars, aversive collars, and special-use collars. Some of these collars are great for all dogs and will fit all breeds comfortably. However, other pet collars are not fit for every dog and it can be incredibly difficult to get a dog used to certain collars.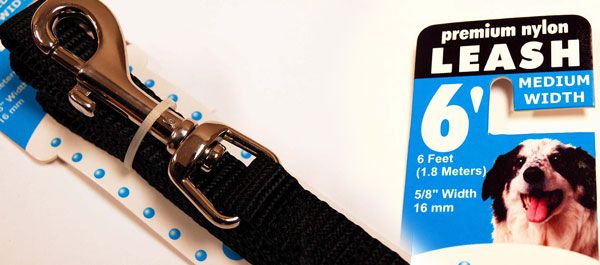 Aversive dog collars are designed for difficult dogs. They are used for training aggressive dogs however they are not recommended. Alternative positive training methods should be the first choice as aversive dog collars at best can be uncomfortable for a dog and at worst can cause extreme pain.
Prong or pinch collars are another type of aversive collar that can cause a dog extreme pain and discomfort. Prong or pinch collars consist of a control loop made of chain attached to the leash. When the control loop is pulled, the prongs pinch the loose skin of the dog's neck.
Shock collars are another type of aversive collar that may cause more bad than good. Shock collars use electric current passing through metal contact points on the collar to give a signal to the dog. Shock collars can be dangerous because they can irritate and inflame a dog's neck.
When looking to purchase wholesale leashes to sell, there are many factors to consider. Consider popular styles that dogs will love.