It is very easy to get caught up with the aesthetic differences of dog leashes as you shop both in stores and online. The different colors, patterns, and accessories can make a person neglect the really important things to think about when picking out a dog leash.
One important lesson to learn when purchasing leashes is to avoid chain leashes if you can. Although they are strong, they are not training tools. If used, there is the risk of hurting a dog.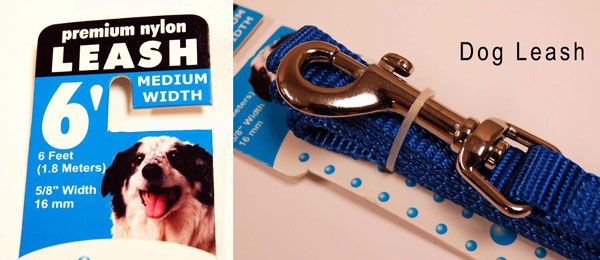 You should also avoid leashes that are heavily decorated. If a dog is prone to chewing on leashes, and let's face it most are, you will not want them to swallow glitter or sparkles. Some leashes are bedazzled, have tassels, or have frills, and these can also be harmful if ingested. If you want a pretty leash, think about a leash with interesting or bright colors.
Pick a leash that is comfortable and safe for you and your dog. This is the most important thing to consider when picking a leash, even if that means the leash looks boring. This means you must consider the size of your dogs, its behavior on walks, and the environments you walk in. Function is much more important than fashion when it comes to owning effective dog leashes. Those who sell wholesale dog leashes will have plenty of options.